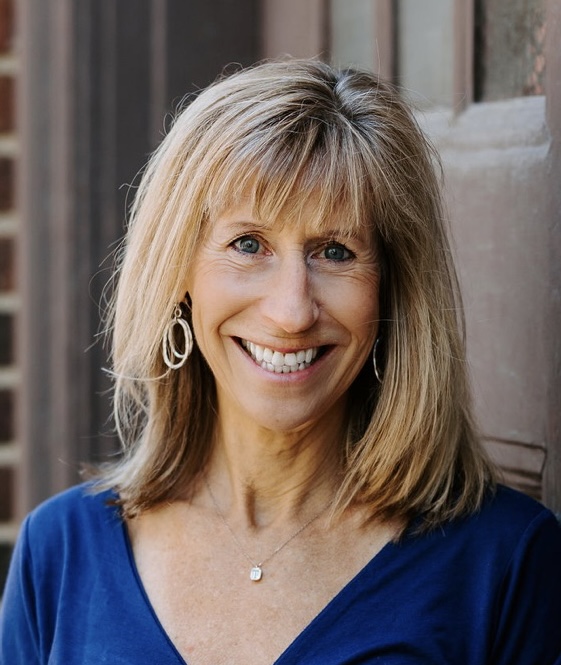 Jeri Misler
Managing Artistic Director
Jeri Misler has served as managing artistic director of The Gracie Theatre at Husson University in Bangor, ME for over 13 years. In that time, the venue has grown from presenting a four-show season, to currently presenting over a dozen professional touring shows each season. Holding a Master's of Fine Arts from the University of Pittsburgh, Jeri brings a wealth of experience in acting and directing, as well as in theatre management, marketing and education. Additionally, Jeri is a part-time faculty member at Husson University.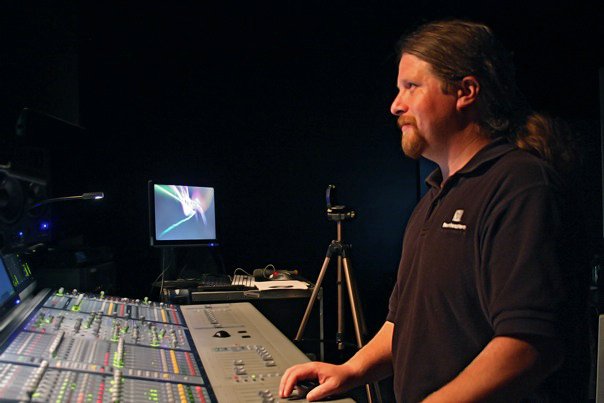 James Ruksznis
Technical Director
James Ruksznis has been working in the entertainment industry for over 35 years. Starting out mixing sound for bands in the central Maine area including "The Doughty Hill Band," "Joy Ride," and "Shyboy," James soon moved on to work with industry giants such as "The J. Geils Band," "Little River Band," "Anthrax," Don McLean, Arlo Guthrie, "Quiet Riot," and many more. Since settling down in the Bangor area, James has designed and mixed sound for hundreds of live events for Mark's Music. In 2007, James was offered a job at the New England School of Communication (NESCom) where he created their Live Sound program. When The Gracie Theatre was built, he became the Technical Director and has been there ever since.
Michael DiMauro
Production Manager/Lighting Designer
Michael DiMauro is the Production Manager/Lighting Designer for The Gracie Theatre. Before joining the team here at Husson University, Michael worked as a Draftsman for ShowMotion, Inc in Connecticut building broadway shows such as BeetleJuice, The Music Man, Tootsie, Tina: The Tina Turner Musical and many more. Michael holds a Master's of Fine Arts from the University of Connecticut in Dramatic Arts and a Bachelors of Fine Arts from Central Connecticut State University in Theatre.
A Message from the Director, Jeri Misler
We appreciate your interest in finding out more about the Gracie Theatre. Our beautiful 500-seat theatre completed in October of 2009, is Husson University's Center for the Fine and Performing Arts.
The Gracie also serves as a learning platform for students from the New England School of Communications in digital audio, sound mixing, set design and construction, lighting, stage management, acting and electronics.
The Gracie has hosted over 250 events since its opening. In addition to producing Leonard Bernstein's West Side Storywith music provided by members of the Bangor Symphony Orchestra, and The Who's Tommy, the Gracie hosted a variety of student and community events including touring Broadway and Off-Broadway shows like Potted Potter (2013), Forbidden Broadway (2014) and Pinkalicious, the musical (2014), Grammy award-winning singer Paula Cole (2015), Comedian Paul Reiser (2014), Broadway's original dreamgirl Jennifer Holliday (2012) International Opera Star Richard Troxell (2011), Second City Improv Company (2012), concerts by Howie Day (2014), Christopher O'Riley (2012), Molly Ringwald (2013) and several notable guest lecturers each year.
As managing director, a goal is to engage the Husson community by offering programming designed to draw students and the community into the Gracie with a variety of cultural events. With its state-of-the-art sound system, live events offer audiences a superb sound and light experience with an "up close and personal" feeling". The 2018/19 Season has many exciting shows lined up that will be announced soon.
In addition, NESCom will continue to host several recording sessions, projects and band concerts. The Husson University Student Theatre Group, or HUT, produces two shows annually, and the Dean's Lecture Series is slated with impressive speakers for the upcoming academic year.
Students are our focus and we are committed to engaging students in all aspects of the arts through our performances and through opportunities for students to perform and work in many areas of the theater, including experiences working assistant stage management, sound, front and back of the house and in the box office.

Many exciting things are happening at the Gracie, for everyone. Come check us out. We're Bangor's Best "Off-Broadway" theatre (located "off-Broadway" just past the Broadway shopping center, at 1 College Circle, Bangor, ME. )
The Gracie's Mission Statement
The Gracie Theatre shares and assists Husson University in its commitment to cultural exposure, experiential learning, and community engagement by providing opportunities for student involvement in the arts, enriching campus life, and building a bridge between campus, region, and community through diverse programming.
The Gracie's Vision Statement
The Gracie Theatre will be a national exemplar of experiential learning through its unique identity with a focus on live entertainment and the performing arts.
Jeri Misler, Managing Director – 207.941.7051, mislerj@husson.edu